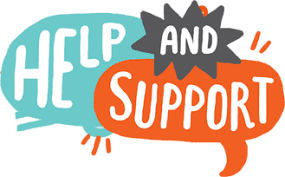 RCSD Crisis Support Resources
Renaissance Academy Charter School of the Arts
Wednesday, June 03, 2020
RCSD Offers Crisis Support Resources
RA Families:
Below is a listing of social/emotional supports that the Rochester City School district has to offer in wake of the events that occurred in the city of Rochester this past weekend. RCSD believes that each individual school is supporting families during this time in their own ways, but RCSD wanted to ensure that all have the resources provided by RCSD as well.
The RCSD Crisis Support Line, accessible for all city residents, is 262-8700. The support line is available for any questions pertaining to the events that occurred this weekend along with COVID-based questions.
Emotional supports are available at each of the 13 Food sites. Support will be provided in shifts by Trauma Practitioners from 8:00 to 2:30 Monday through Friday. CDC recommendations regarding social distancing, masks and safety precautions will be utilized.
- Douglass Campus, 940 Fernwood Park
- Mary McLeod Bethune School No. 45, 1445 Clifford Avenue
- Roberto Clemente School No. 8, 1180 St. Paul Street
- Enrico Fermi School No. 17, 158 Orchard Street
- East Upper and Lower School, 1801 E. Main Street
- Dr. Freddie Thomas Campus, 625 Scio Street
- RIA/Jefferson High School Campus, 1 Edgerton Park
- James Monroe High School, 164 Alexander Street
- John Williams School No. 5, 555 Plymouth Avenue
- Virgil I. Grissom School No. 7, 31 Bryan Street
- Wilson Foundation Academy, 200 Genesee Street
- Abelard Reynolds School No. 42, 3330 Lake Avenue
R-Centers
- Adams Street, 85 Adams Street
- Ave D, 200 Avenue D
- Carter Street, 500 Carter Street
- Tyshaun Cauldwell, 524 Campbell Street
- Frederick Douglass, 990 South Avenue
- Flint Street, 271 Flint Street
- David Gantt, 700 North Street
- Trenton and Pamela Jackson (Clinton-Baden), 485 N. Clinton Avenue
- Thomas Ryan, 530 Webster Avenue
Center For Youth and RCSD Team members will attend the next "Black Lives Matter" rally on Friday June 5, 2020 to provide emotional support to youth as needed. Telephone support line for students and families with resource connection 262-8700 Monday through Friday 8:00-5:00
Information is translated on the District web-site https://www.rcsdk12.org/Domain/81
https://www.schoolcounselor.org/asca/media/PDFs/FINAL-Race-and-Trauma-in-the-Classroom-Factsheet.pdf