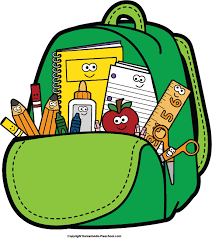 Backpack Distribution
Kimberly Felton
Wednesday, August 26, 2020
Hello RA Families,
As you prepare for your students to head back to school, you may find the following information helpful.
The Greater Rochester Area Chamber of Commerce has done a backpacks for school drive with their membership. Various companies put together backpacks and they were subsequently distributed to the organizations below for distribution to students. It is unknown what the numbers or the status are of the backpacks. Please feel free to reach out to the organizations to inquire about the backpack distribution and if they are still available.
Cameron Community Ministries
Bivona Child Advocacy Center
Flower City Habitat for Humanity
Baden Street Settlement
Catholic Family Center
Lewis Street Child Care Center(YMCA of Greater Rochester)
Mission Share, Inc.
The Community Place of Greater Rochester
The Salvation Army of Greater Rochester
Volunteers of America
Sojourner Home/ Pathstone
YWCA
Center for Youth
Friendship Children's Center
NEW_ Hope Hall