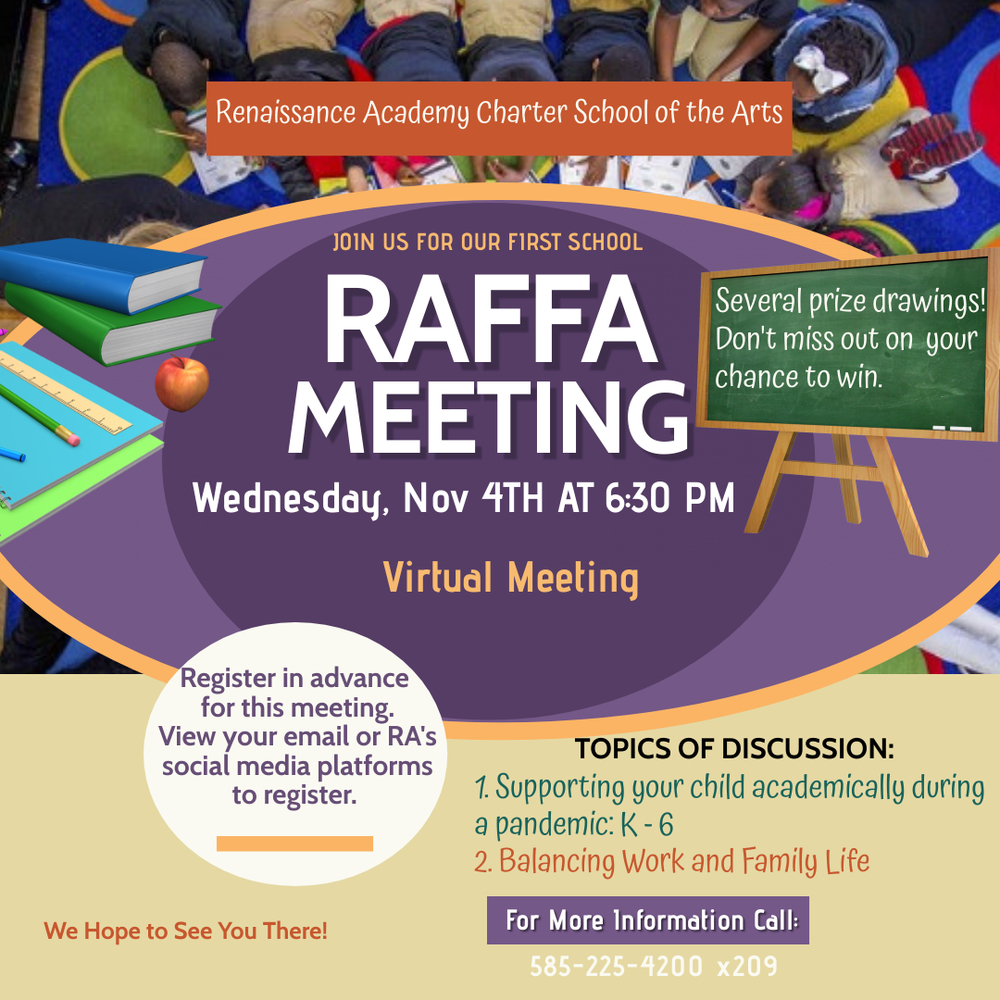 RAFFA Meeting 11-4-20
Renaissance Academy Charter School of the Arts
Tuesday, November 03, 2020
Please join us on November 4, 2020, at 6:30 pm as we discuss how to support your child academically during a pandemic: K - 6. Ms. Tolbert and Mrs. Berwind, RA's Instructional Coaches will present on this topic. We will also discuss how to balance work and family life. What are the challenges that working parents may have in "doing it all"? Parents will develop strategies for managing their work and home life and the stress that accompanies this balancing act. Mrs. Shawn Futch, Director of Focus on Self Sufficiency Department at Action for a Better Community, and Ms. LaShanna Wesley, Life Coach, and working mom will present on this topic.
Don't miss out on your chance to win a prize.
You can join this meeting using the information below:
Join by link: https://zoom.us/meeting/register/tJcrfu2qrj4tHdXQqMd9f_OfQUdhFE-sA7tH
Meeting ID: 936 9420 5771
Join by phone: +1 929 205 6099 US (New York)
After registering, you will receive a confirmation email containing information about joining the meeting.