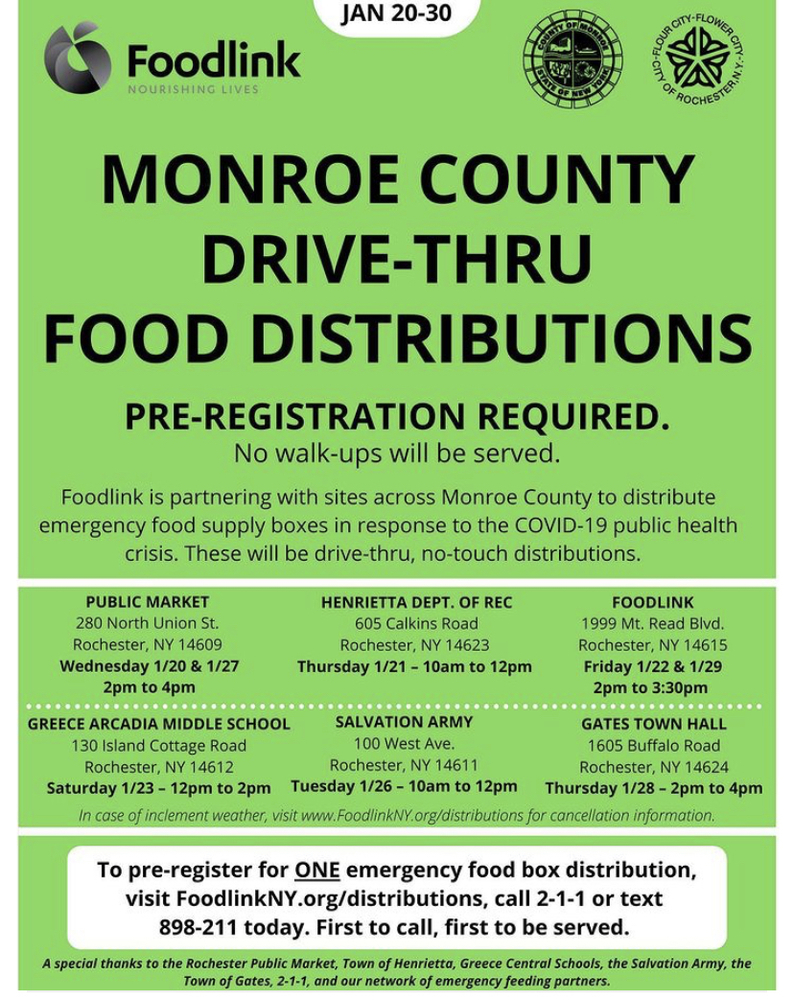 FOODLINK JANUARY 2021 SITES
RENAISSANCE ACADEMY CHARTER SCHOOL OF THE ARTS
Wednesday, January 13, 2021
MONROE COUNTY DRIVE-THRU FOOD DISTRIBUTIONS
PRE-REGISTRATION REQUIRED.
NO WALK-UPS WILL BE SERVED.
To pre-register for ONE emergency food box distribution, visit FoodlinkNY.org/distributions, call 2-1-1, or text 898-211 today. First to call, first to be served.
Foodlink is partnering with sites across Monroe County to distribute emergency food supply boxes in response to the COVID-19 public health crisis. These will be drive-thru, no-touch distribution.
Please refer to RA's social media platforms for distribution locations.

A special thanks to the Rochester Public Market, Town of Henrietta, Greece Central Schools, the Salvation Army, the Town of Gates, 2-1-1, and our network of emergency feeding partners.