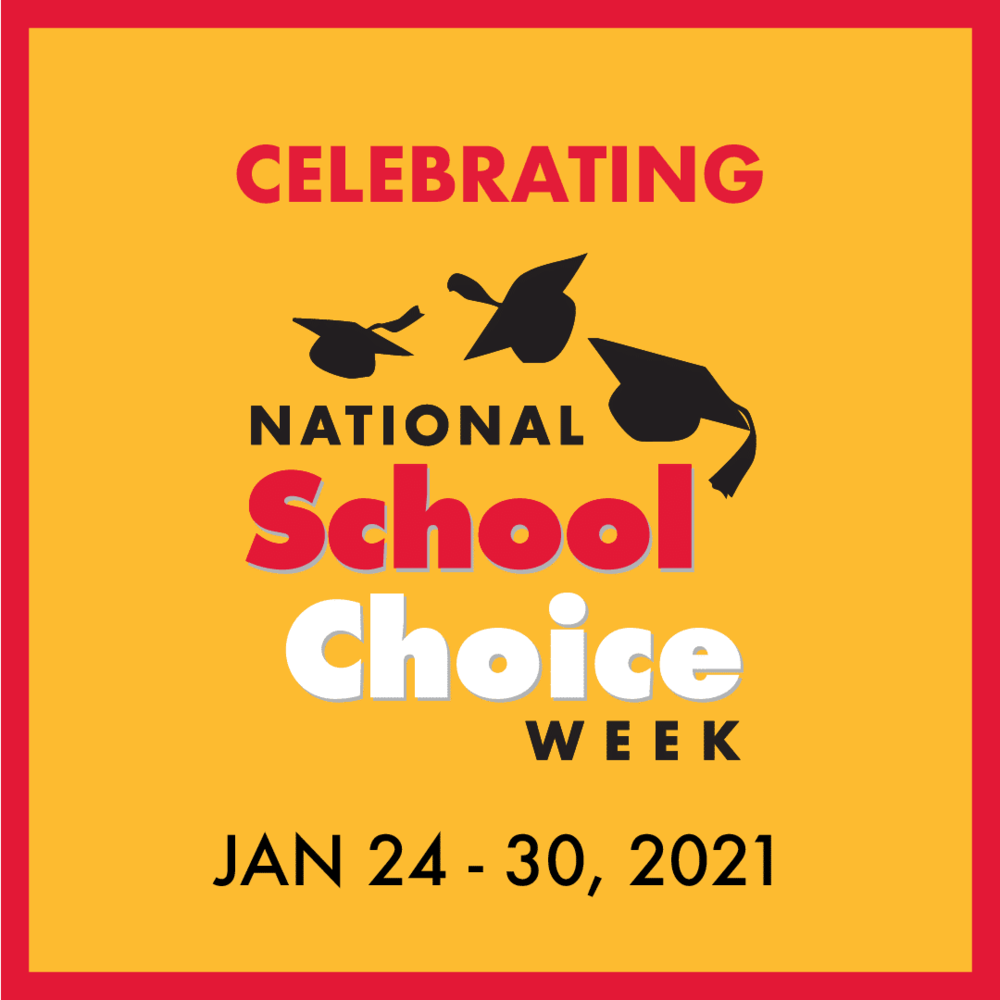 National School Choice Week
Renaissance Academy Charter School of the Arts
Thursday, January 21, 2021
Greetings RA Families:
During the week of January 24 - January 30, 2021, Renaissance Academy will join thousands of schools, homeschool groups, organizations, coalitions, and individuals across the country in celebrating National School Choice Week (NSCW).
NSCW is held every January and shines a spotlight on effective education options for children. Thousands of events, meetings, and activities will take place across the country during this week. NSCW is the world's largest celebration of opportunity in education. The goal of NSCW is to raise awareness about the K-12 education options available to children and families while spotlighting the benefits of school choice.
Let's show our school pride and our families' right to choose by participating in the activities listed below during the week of January 24th.
National School Choice Events for the Week of January 24 - 30
Monday, January 25th & Thursday, January 28th Chose an "Activity Sheet" to share with your class

Tuesday, January 26th & Friday, January 29th Give students construction paper or note cards & ask them to write notes to their parents, thanking them for choosing RA

Wednesday, January 27th "Virtual Yellow Day" students and teachers wear yellow clothing or accessories

Thursday, January 28th Virtual Coffee and Conversation with the Principal and Asst. Principal To register for this event check your email, text messages, and RA Notification. After registering, you will receive a confirmation email containing information about joining the meeting.
To learn more about Nation School Choice Week click on the link to access the organization's website. https://schoolchoiceweek.com/