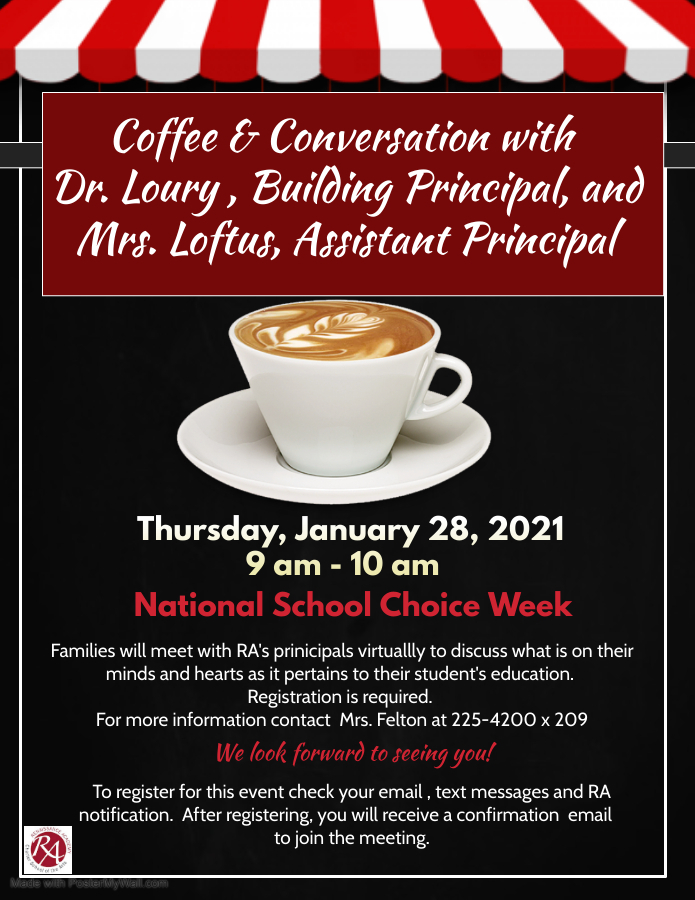 Coffee & Conversation with the Principal
Renaissance Academy Charter School of the Arts
Friday, January 22, 2021
Greetings RA Families,
Please join Dr. Loury, Building Principal, and Mrs. Loftus, Assistant Principal for Coffee & Conversation with the Principals on Thursday, January 28, 2021, at 9:00 am. At this virtual meeting, families can ask questions and discuss what matters most to them as it pertains to their student's education. This event will close out our National School Choice Week celebration. Registration is required.
We look forward to seeing you!
To register for this event check your email, text messages, and RA Notification.
After registering, you will receive a confirmation email containing information about joining the meeting.