Check out the Spirit Days for December 19-22!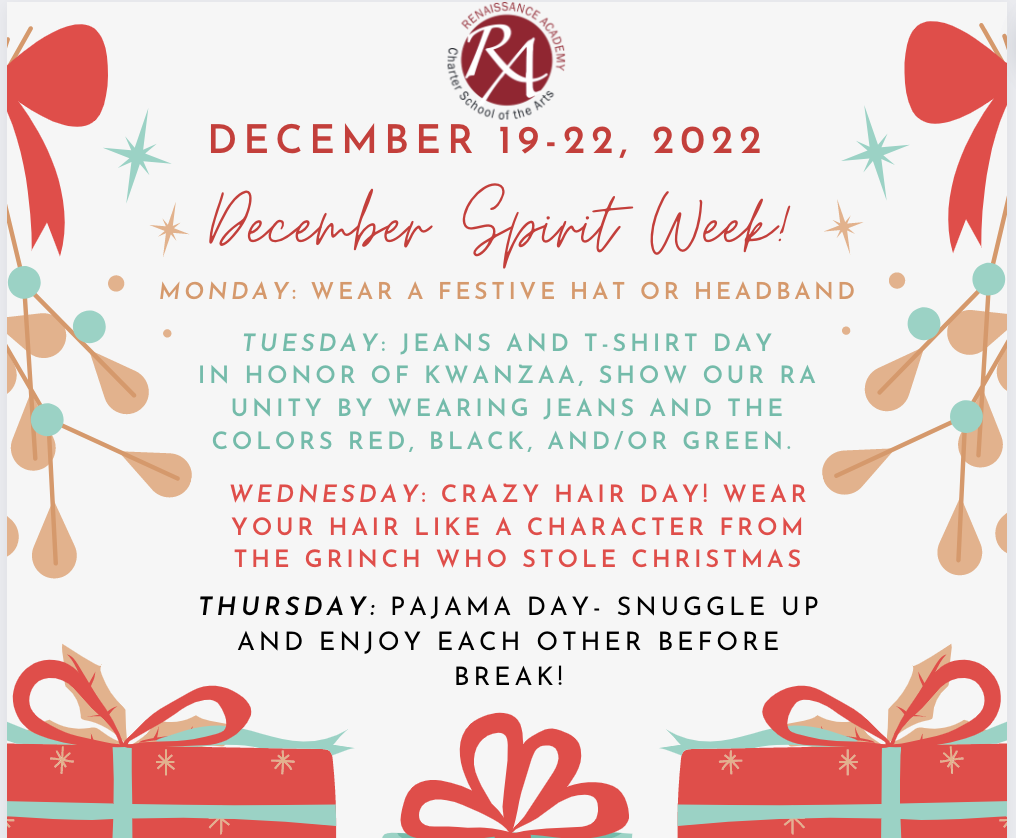 RA's annual Student Winter Concert will be held on Wednesday, December 21st, at 6:30pm. This year we have almost 120 students participating! The students have been busy practicing in the choir, learning songs on their instruments, and rehearsing dances. If your child is a part of the concert, you will receive a permission slip either today or tomorrow. Please sign and return the permission slips by Monday, December 12th. Thank you!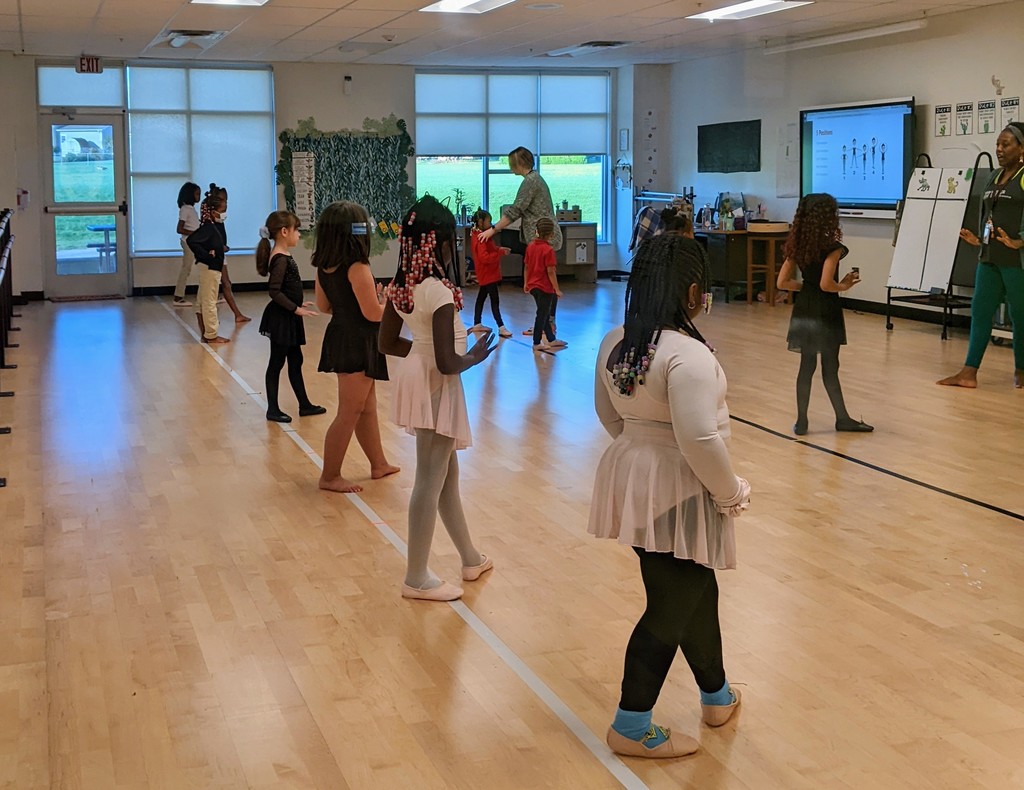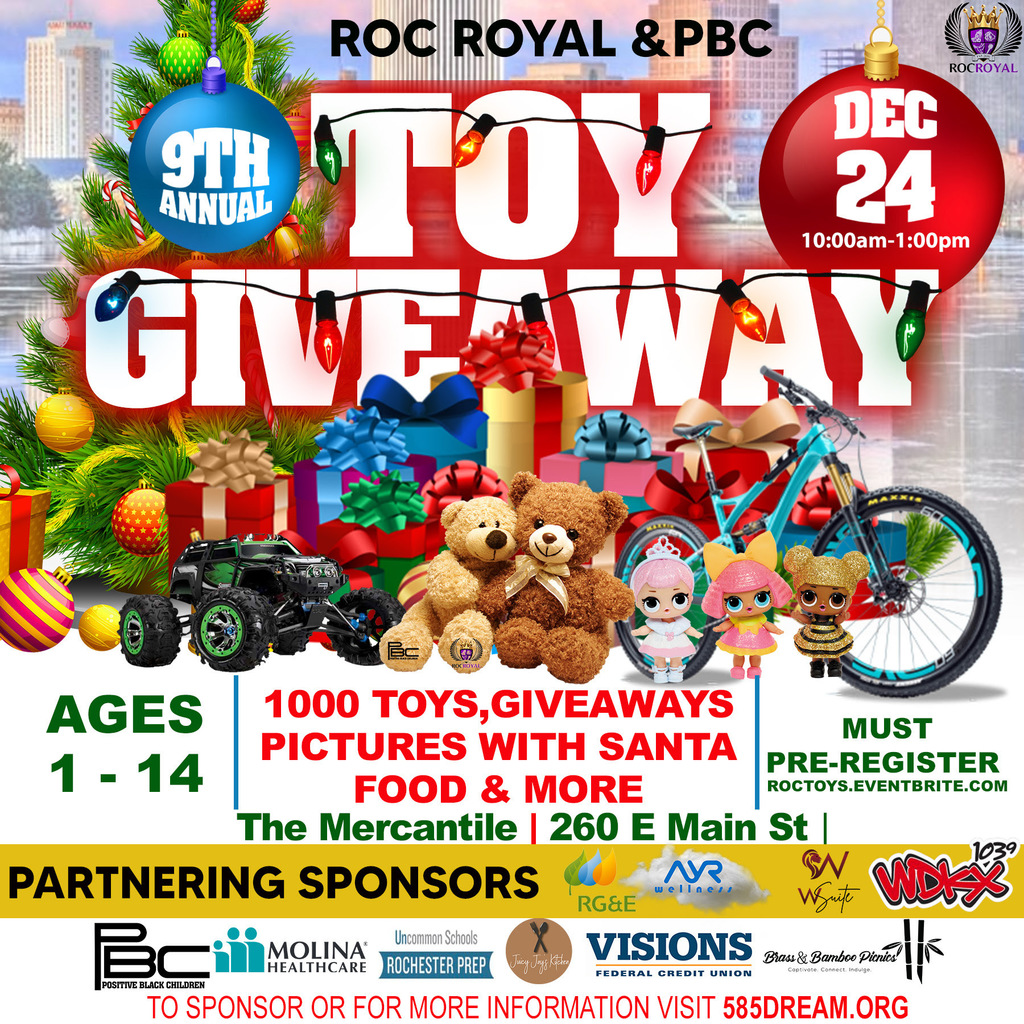 Do you know a school aged youth who needs support with literacy skills? The Youth Services Bureau is excited to announce a new program, Vibrant Literacy! This program focuses on building key literacy foundational skills and fosters a love of reading for those who may be below grade reading levels. The program meets on Mondays and Wednesdays at 3pm or 4pm or Tuesdays and Thursdays at 3pm or 4pm. Spaces are limited so please register today!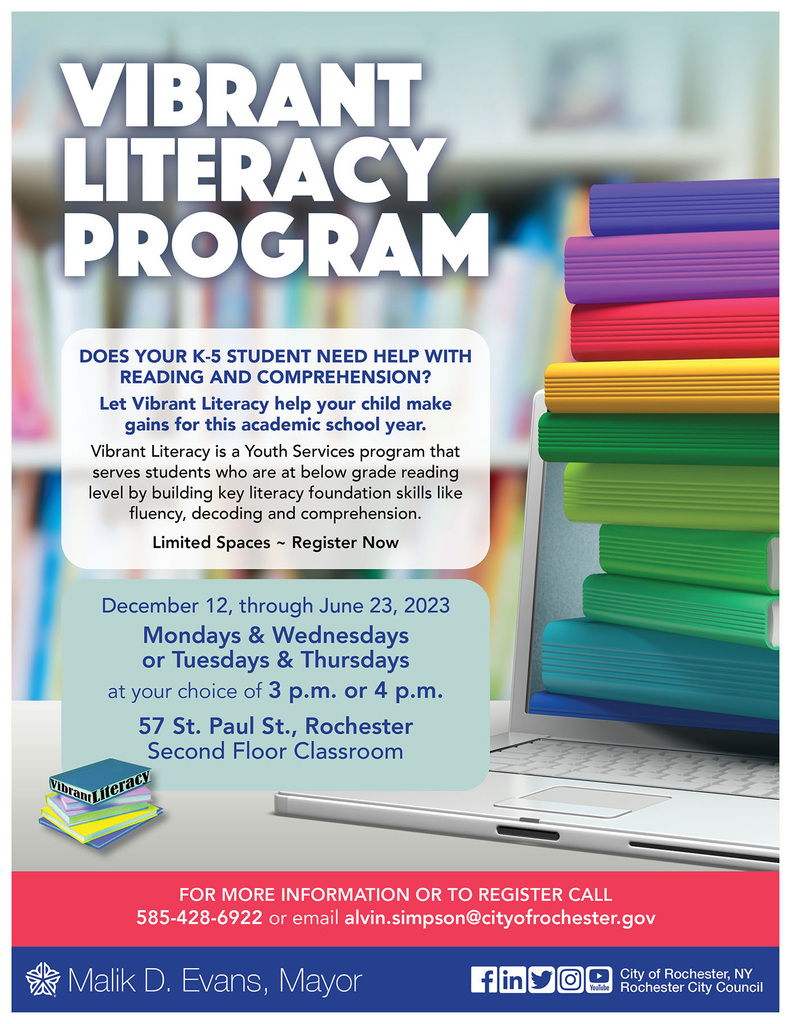 Today beginning at 10am there is a drive-thru free food pick up at the Franklin Campus (950 Norton Street)! Food will be dropped off in your car as you pull up. Only until supplies last!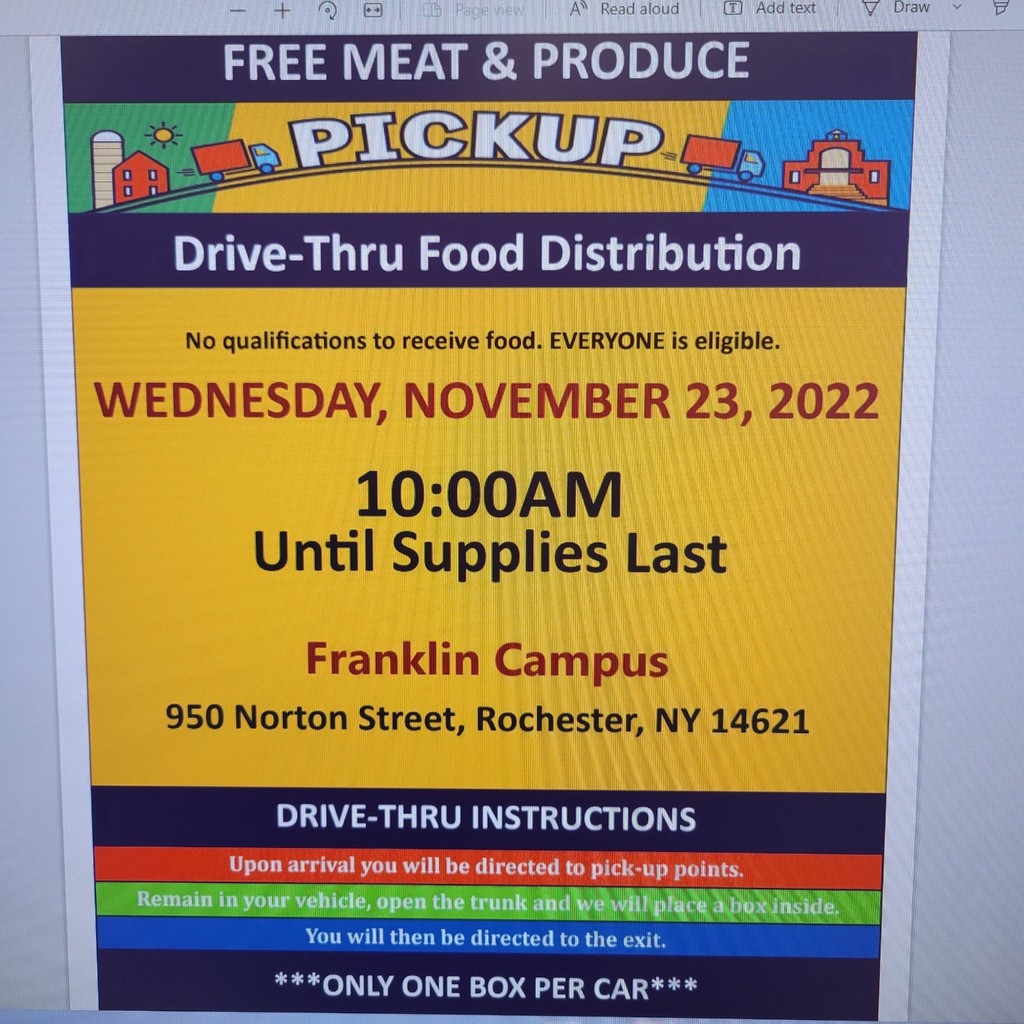 Check it out at East High School!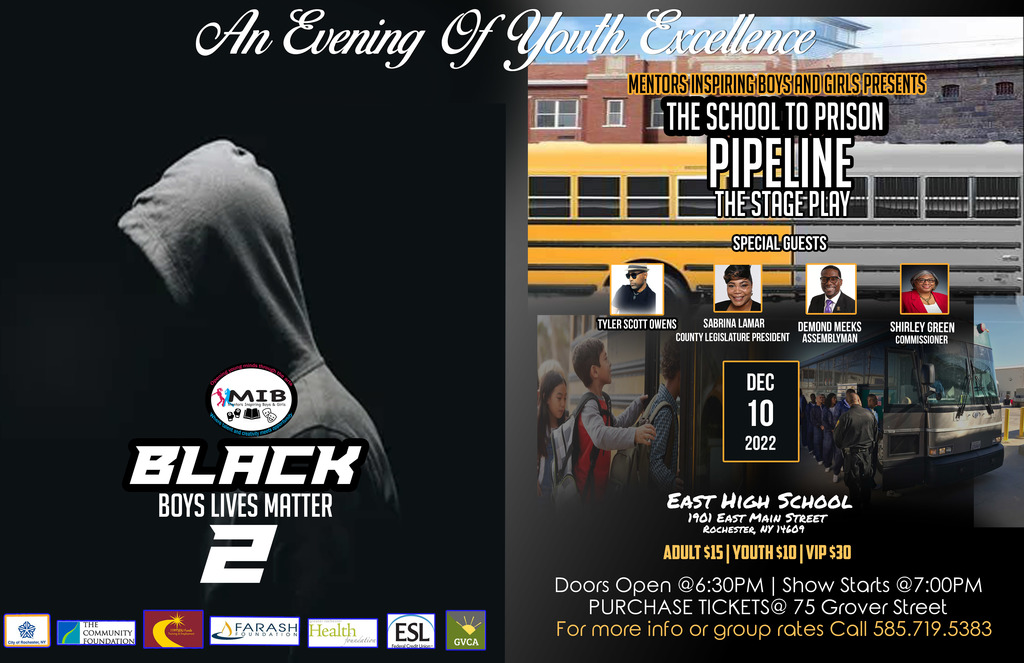 DON'T FORGET - SAVE THE DATE! CHUCK E. CHEESE FUNDRAISER Friday, November 18, 2022 3PM - 9PM 3130 W. Ridge Rd. 14626 PLEASE MENTION RENAISSANCE ACADEMY WHEN MAKING ANY PURCHASES TO ENSURE THAT 20% OF EACH SALE GENERATED GOES TO RA. COUPONS WILL GO HOME THE WEEK OF 11/15 Questions - Call Mrs. Felton at 225-4200 x209
ART CONTEST For students K - 12, hosted by the Office of Health Equity Research CASH PRIZES for winners and their schools! Submit by November 25, 2022 "Health Equity" means that everyone, no matter what race they are, how much money they have, or where they live, can have the best health possible. The new Office of Health Equity Research at the U of R is studying what it will take to make that a reality, and we want to hear from you! Questions: Contact Dr. Edith Williams
Edith_Williams@URMC.Rochester.edu
View the flyer on RA's Facebook page and check your email.

Reminder: There is no school Friday November 11, 2022 due to Veterans' Day!
Reminder: There is no school for students on Tuesday, November 8, 2022 . Get out and vote!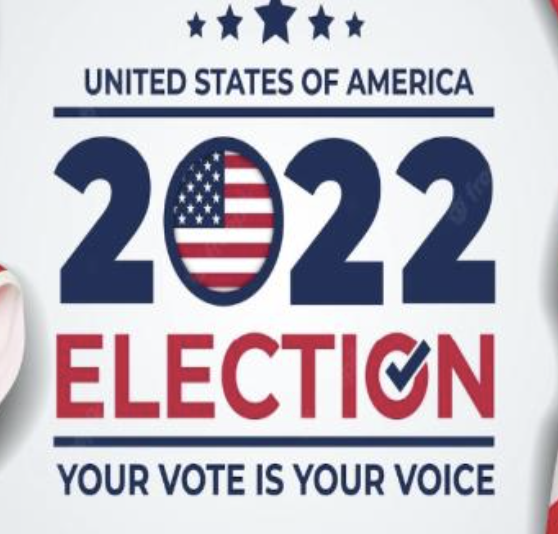 Hello RA families! Here is the lunch menu for November!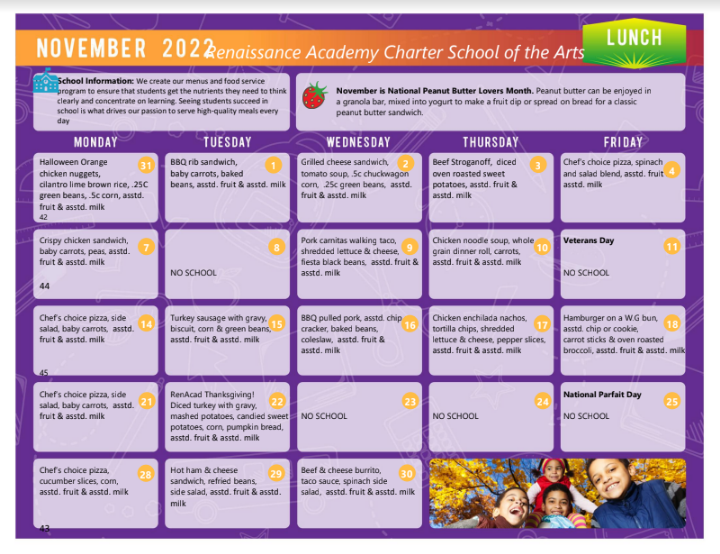 Check out the "Free Fun Scout Day" TOMORROW at Cobbs Hill Park from 10am-2pm. Register for this free event here:
https://scoutingevent.com/
397-HFCubFun22.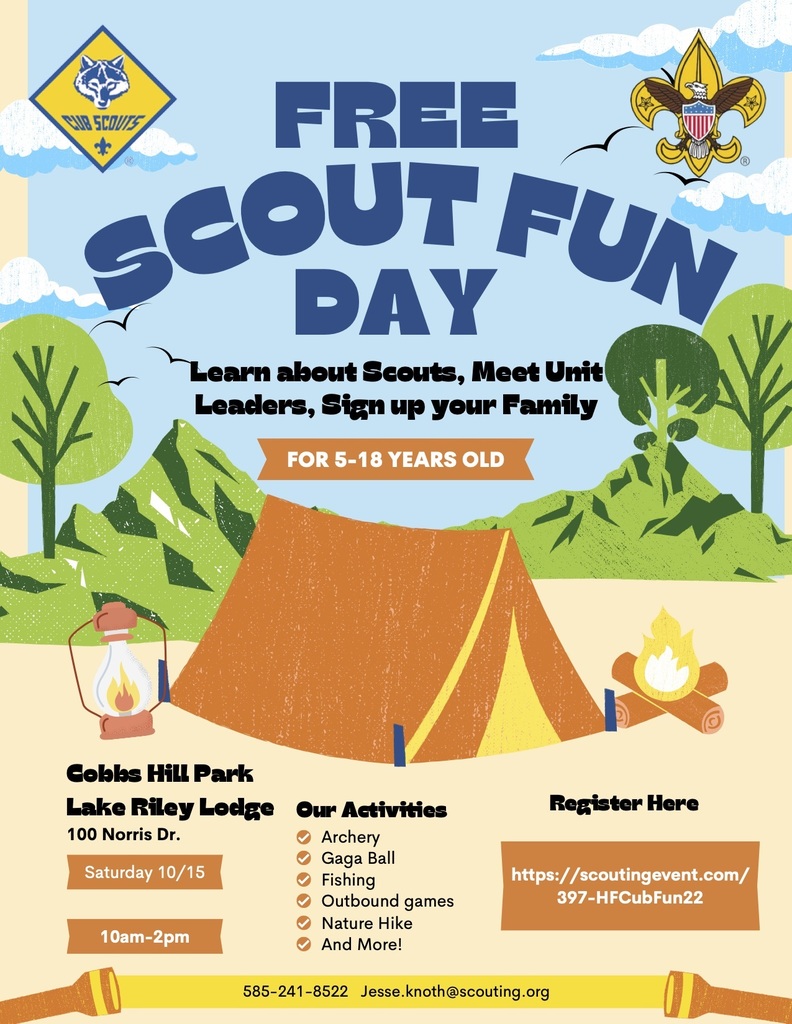 Greetings RA Families, For the past three years, RA students have been recipients of Bombas' socks donation. This year our kiddos received 15 pairs of socks each and will come home with them today. Shout out to our awesome family volunteers who sorted and bagged the socks. Volunteers: M. Colon, N. Lewis, J. Cooper, and M. Anderson. Thank you volunteers for your time and effort. Here's to Happy Feet!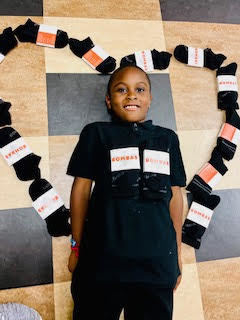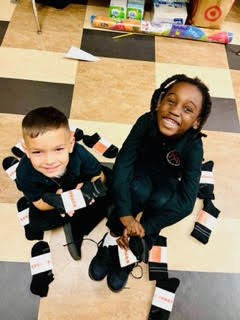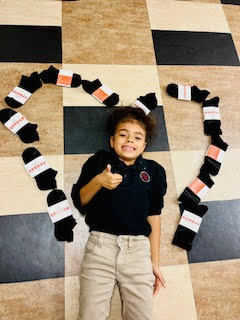 Good Morning RA families! Here is the lunch menu for October.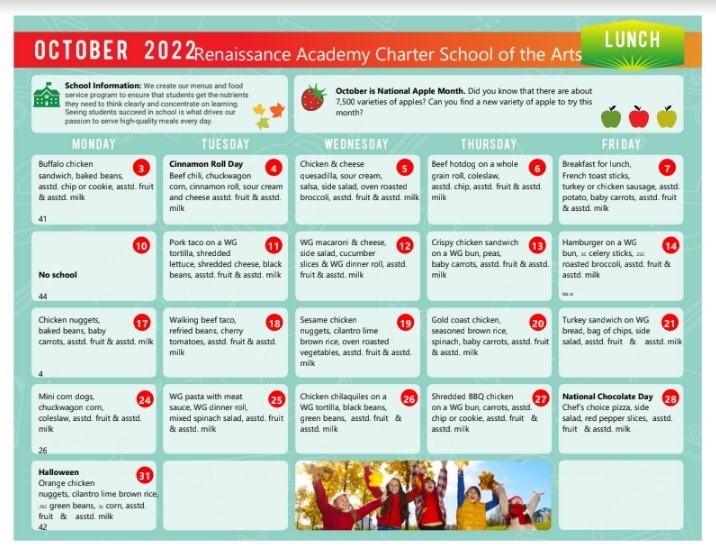 Join us for our Fall Into Learning Night!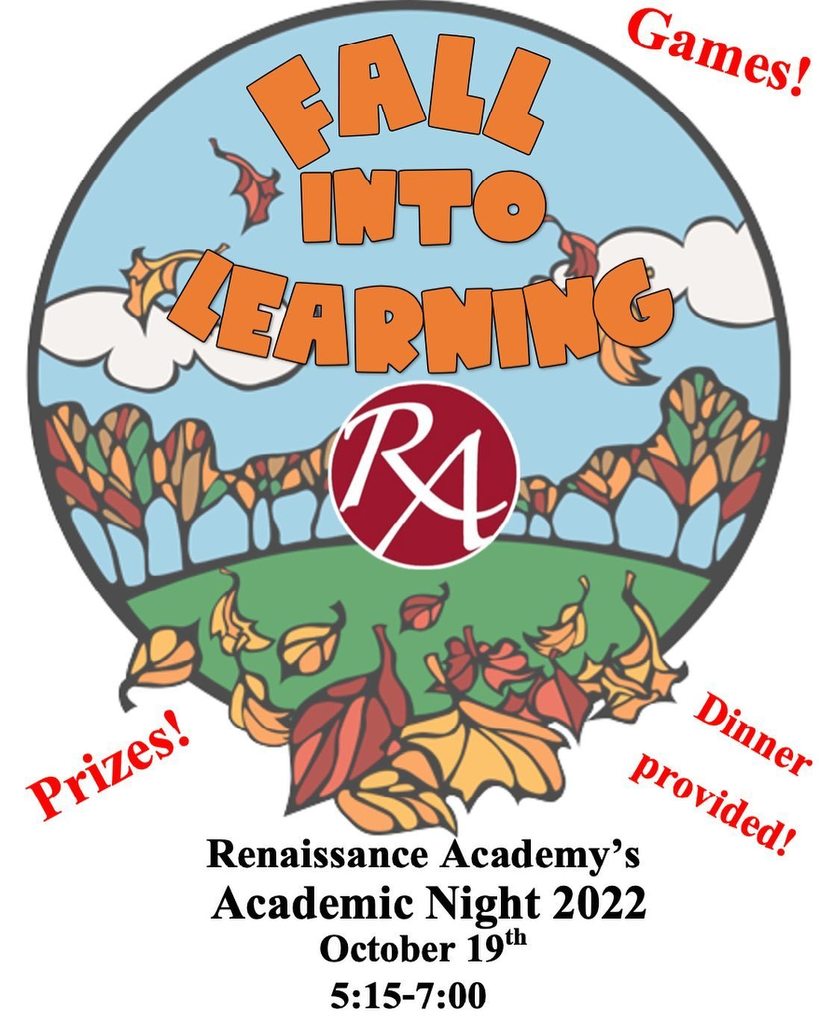 The Harriet Tubman Bicentennial Celebration (HTBC) will take place at different venues in Rochester, New York, from September 1 through October 31, 2022. Please see the attached flier with details of many events you and your family may choose to attend!